You may want to disable the comments on your website for multiple reasons. They may be not be relevant to your website, or not neccesary on some pages or posts. Maybe you want to avoid spam. Whatever the reason, WordPress allows you to disable comments easily, within your site's settings, but you can use plugins if you desire so.
Disable comments on a page or post
WordPress allows you to manually disable the comments on specific posts and pages. To do so,
Open your page or post on the built-in WordPress editor
From the drop-down menu on the right, select Discussion, and then uncheck the Allow Comments option. This disables the comments only on this page or post while leaving it enabled for the rest.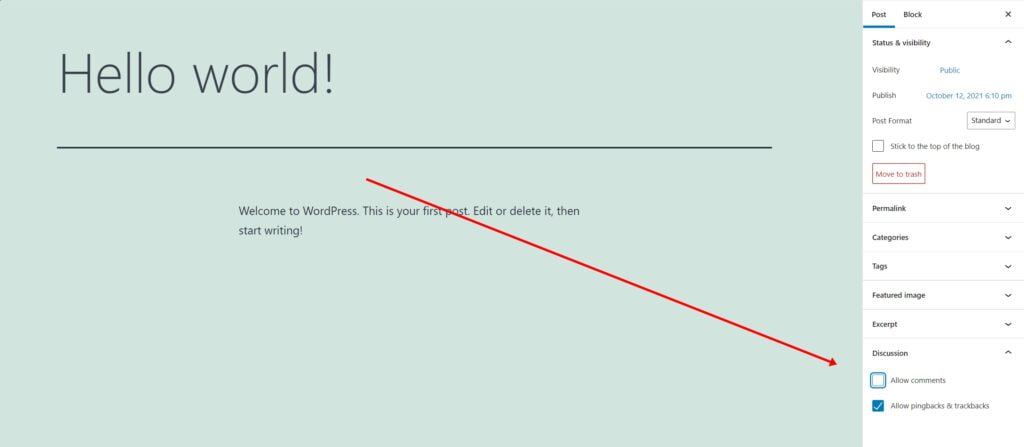 If you decide at a future time to enable comments on that page, simply return to the editor and check the Allow Comments box.
Disable comments on Settings
It is also possible to manage comments using the Settings menu on your Admin dashboard.
From your website's Settings tab, select Discussion
On the Default post settings, you will see a checbox for Allow people to submit comments on new posts. Uncheck it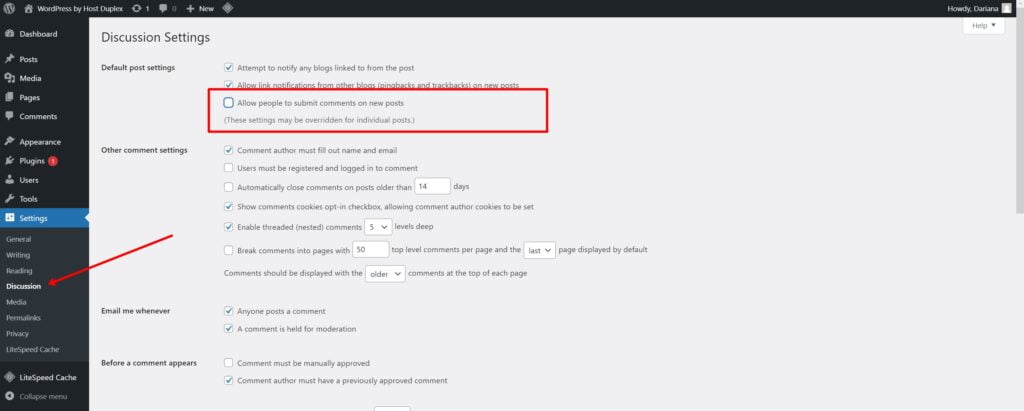 You can further modify your Comments options here, like setting up manual approval or blocking comments that contain certain keywords.
Disable comments with plugins
If you're interested in completely getting rid of the commenting function on your website, you can do so by choosing from a variety of free and paid plugins. You can find them using the WordPress plugin directory or from third-party developers.
These plugins will include their own settings and options for disabling comments, but keep in mind that old comments may continue to be displayed on your website unless manually deleted as the disabling features will only apply to new content.
---
If you are a Host Duplex customer and still have questions, please open a ticket in the Host Duplex client portal.