As the most popular CMS in the world, it is no surprise thousands of addons are always being developed for WordPress. There are thousands of plugins out there, spanning all sorts of functionalities, that can make your life easier as a website owner.
You can install them from your WordPress admin dashboard, either from the plugin library or by uploading a file. Follow the steps below to learn how.
Adding a plugin from the WordPress library
1. Access your WordPress admin dashboard
2. Go to the Plugins section using the left sidebar. Here you can see and manage all of the plugins you currently have installed. Click on the Add New button at the top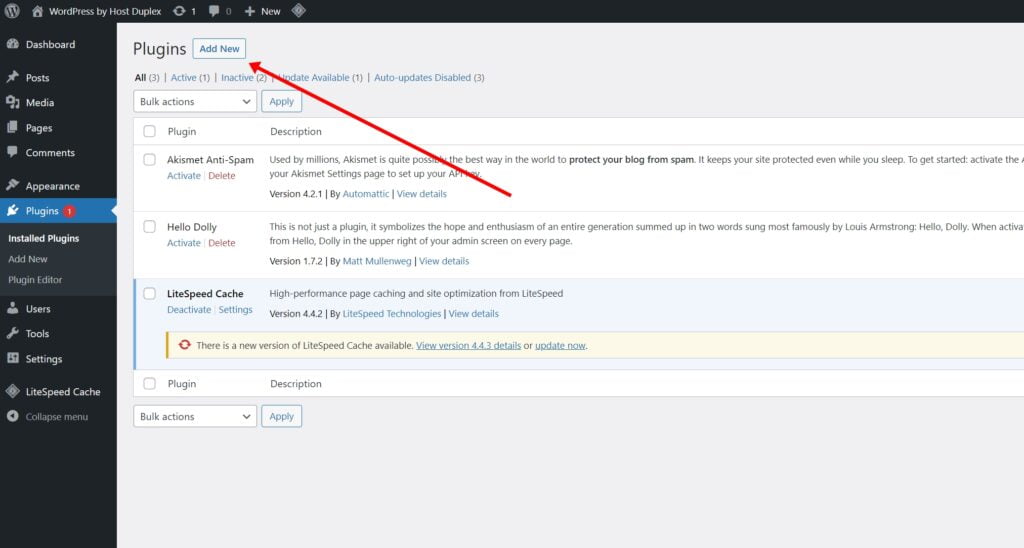 3. This will take you to the WordPress Plugin Directory, where you can browse all of the plugins available for free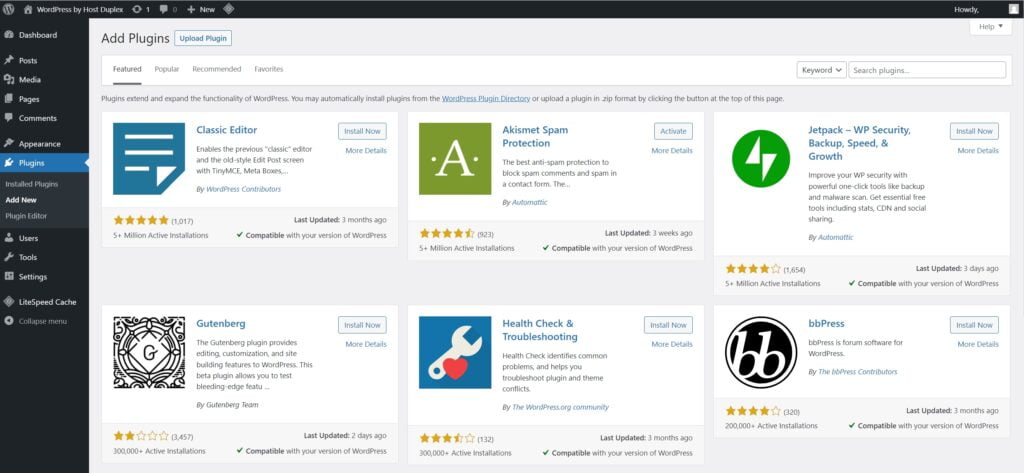 4. Once you find the plugin you wish to install, simply click on the Install Now button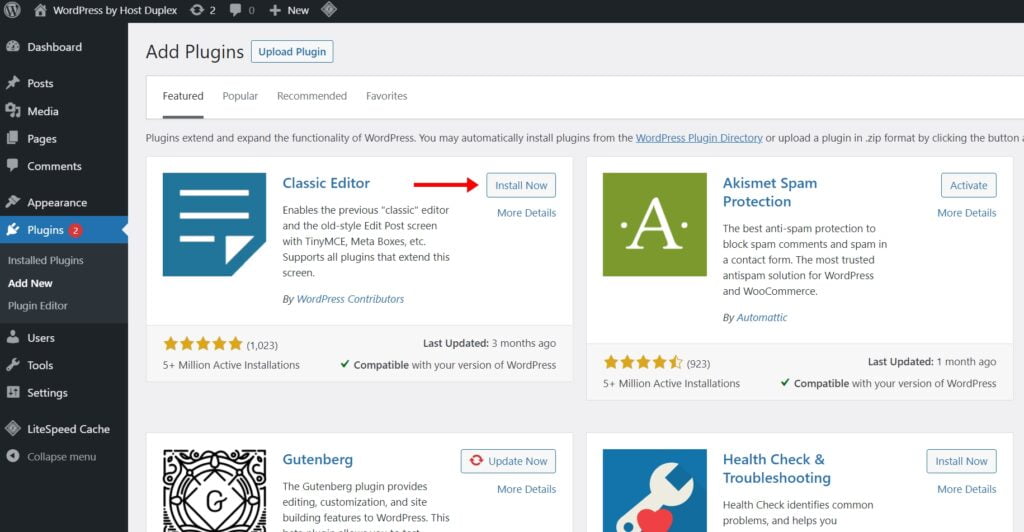 5. After a few seconds, the button will change from Install Now to Activate. Click on it again if you want to activate your plugin now. If not, you can always do it later from your Installed Plugins list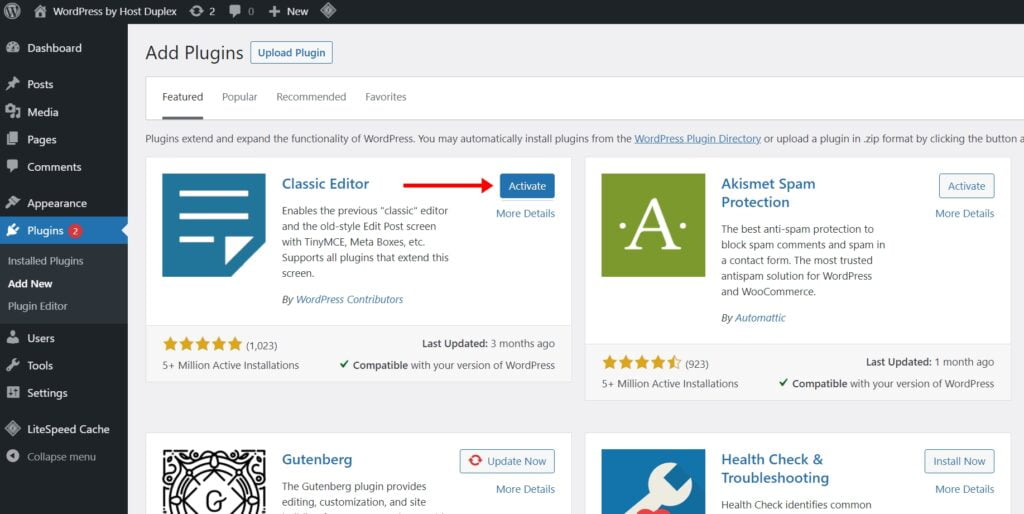 Adding a third-party plugin
If your plugin is from a third-party provider, the installation process looks a bit different. To start, you will need a .zip file containing the plugin. Depending on the provider, you may get a link for instant download right after payment, an email with the information or your browser will start the download automatically.
After you have the .zip file, all you need to do is go to the Plugins section on your dashboard and click on Add new. This will take you to the WordPress Plugin Library, but you'll see an option at the top that says Upload Plugin. Just click on it and you'll be able to select and upload your file.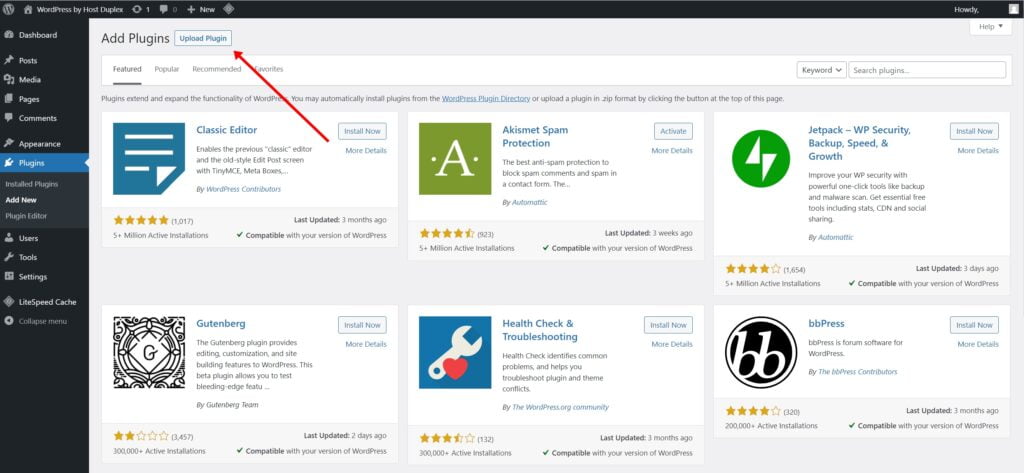 ---
If you are a Host Duplex customer and still have questions, please open a ticket in the Host Duplex client portal.