Hotlinking is the act of linking to a file that is hosted on another site, instead of downloading the file and hosting it on your own server. This requires the origin website to use its own bandwidth when files are being downloaded on another website.
Hotlink Protection allows you to stop others from hotlinking your files. In order to enable it, go to your cPanel account and look for Hotlink Protection.

From here, you can configure the domains and file types you wich to protect from Hotlinking.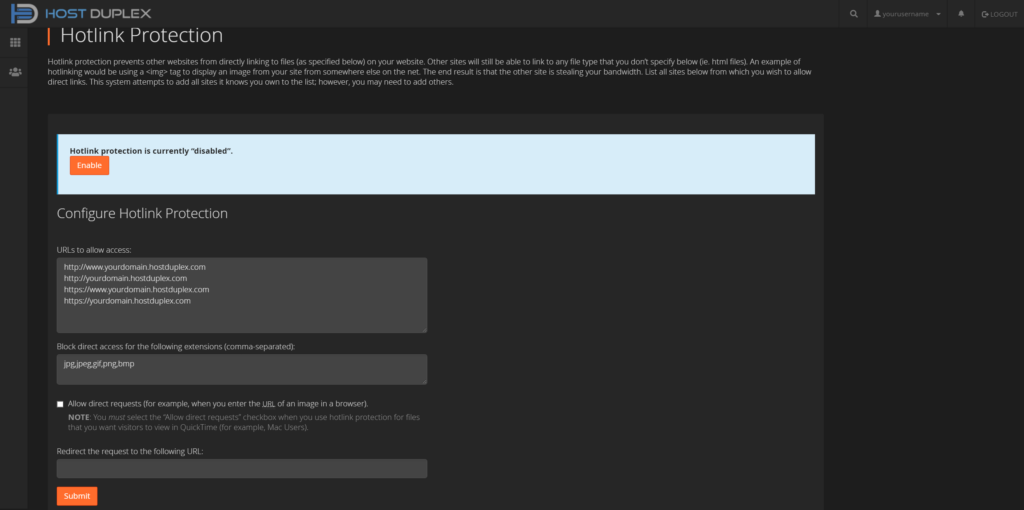 ---
If you are a Host Duplex customer and still have questions, please open a ticket in the Host Duplex client portal.