This article will walk you through the process of downloading a MySQL database. This is useful for making personal backups or migrating your website.
1. Log in to your cPanel account
2. Go to phpMyAdmin. You canfin it by scrolling down to the databases section or by using the search bar on your dashboard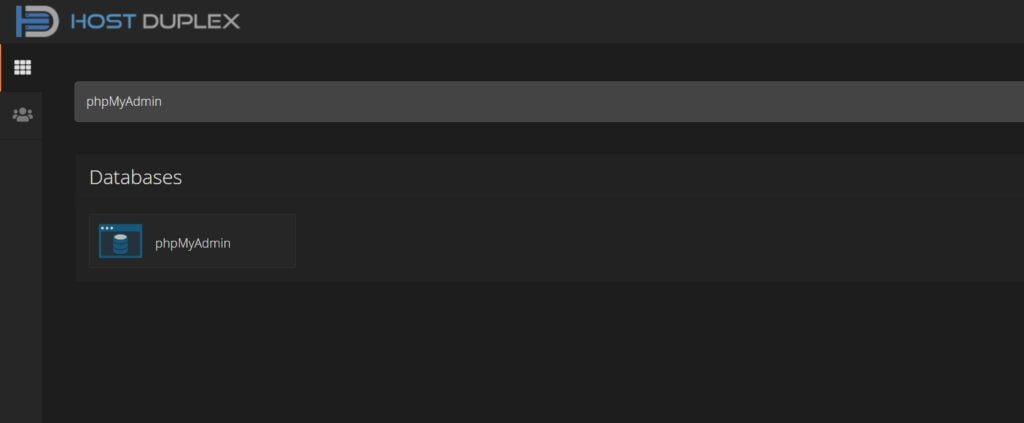 3. You will be redirected to your phpMyAdmin. To the left, you will see a list of your databases. Select the one you want to export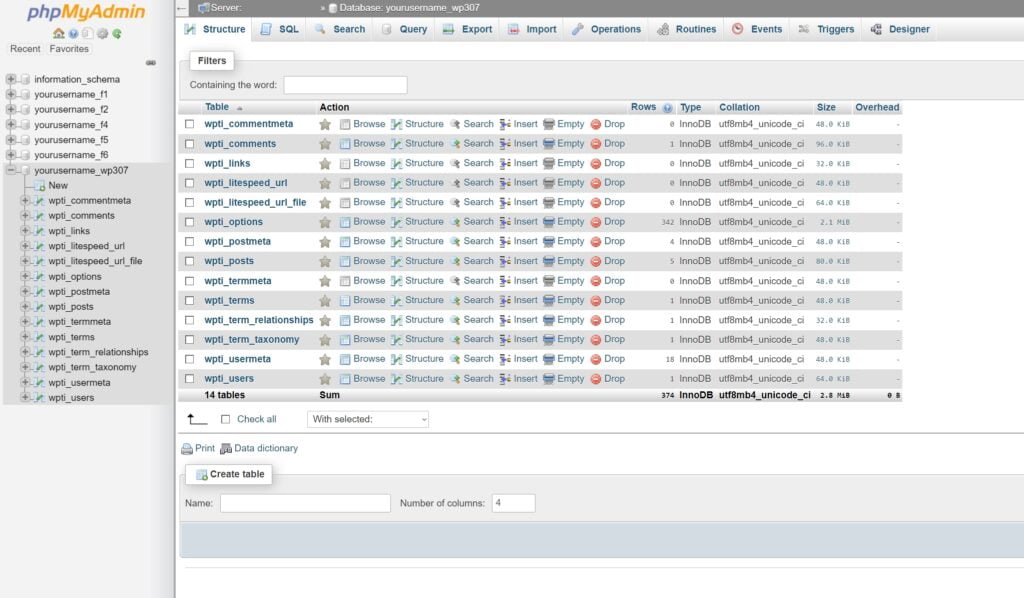 4. Click on the Export tab at the top bar
5. Make sure to select the Custom option for Export method and your desired file format
6. Select all tables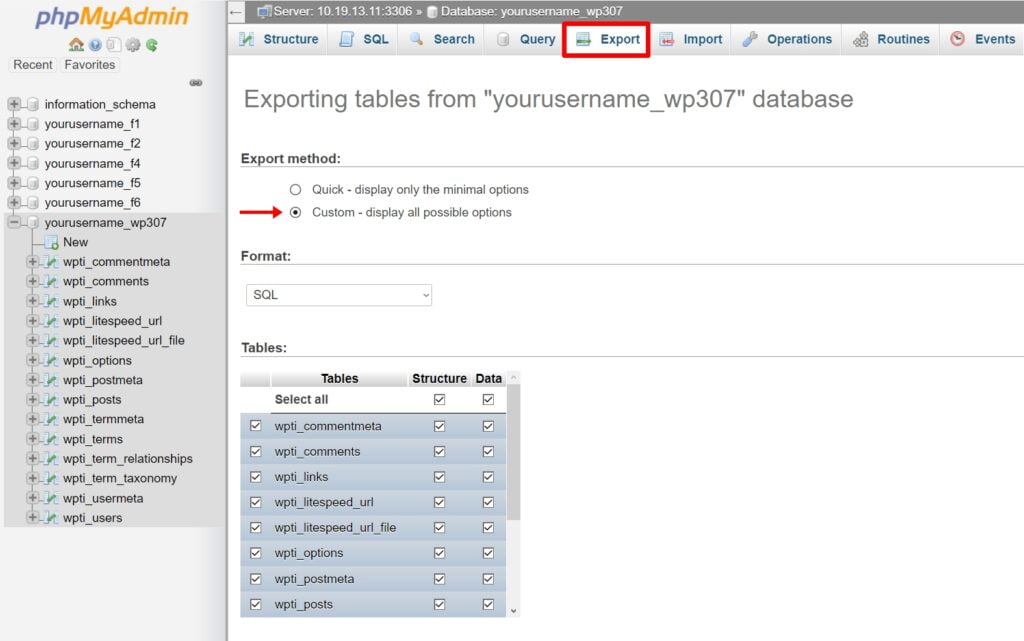 7. Select all other options based on your preferences and click Go at the bottom. A file should begin downloading automatically on your browser
---
If you are a Host Duplex customer and still have questions, please open a ticket in the Host Duplex client portal.