An addon domain is a fully functional domain name attached to an already existing web hosting account via a control panel, such as cPanel. This will allow you to create additional services, websites, email addresses and fowarders, all within the same control panel as your primary domain.
Related: What is an addon domain and how do they work?
Login to cPanel
Once on your dashboard, click on Addon Domains. You can use the search bar or scroll down to the Domains section to find it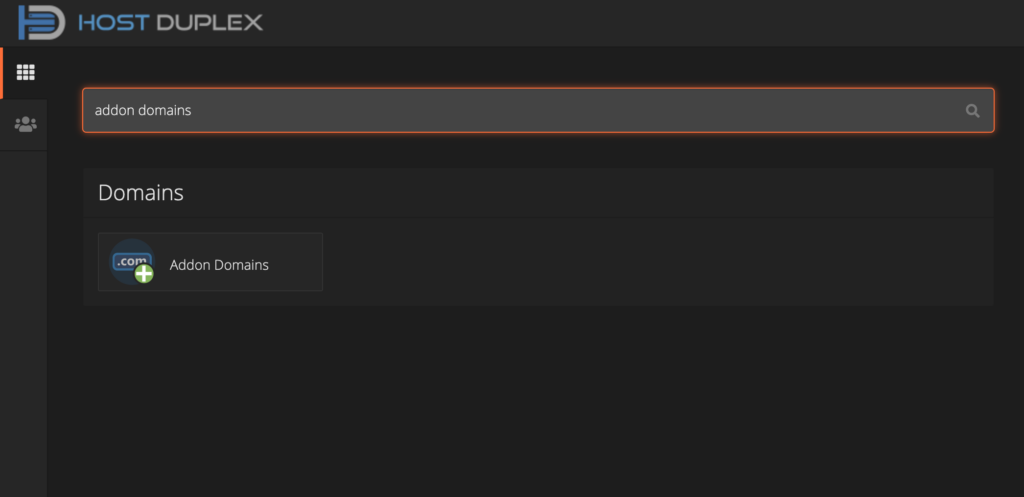 3. Enter the new addon domain's name in the New Domain Name text box. cPanel will automatically fill in the Subdomain and Document Root text boxes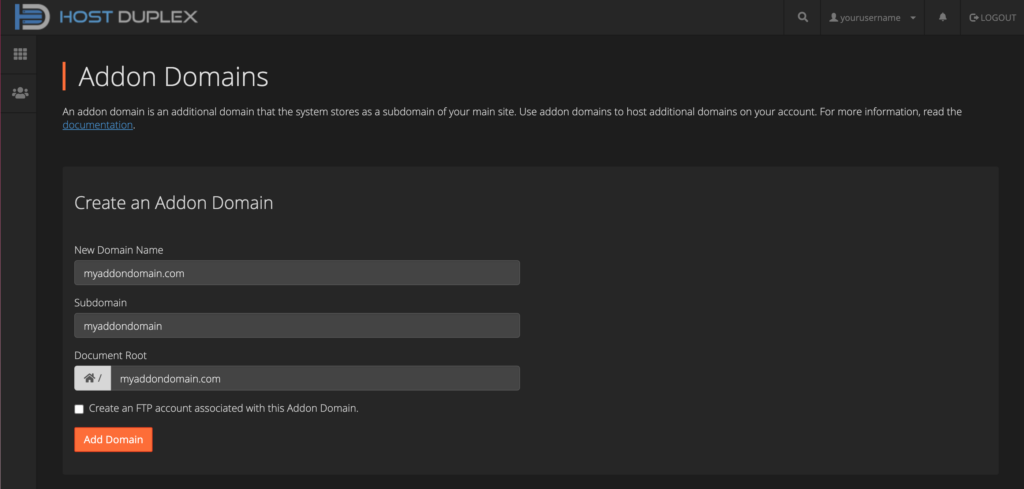 4. If you wish to create an FTP account for your addon domain name, check the option Create an FTP account associated with this Addon Domain. The FTP username will be filled automatically. Set a password and click on Add Domain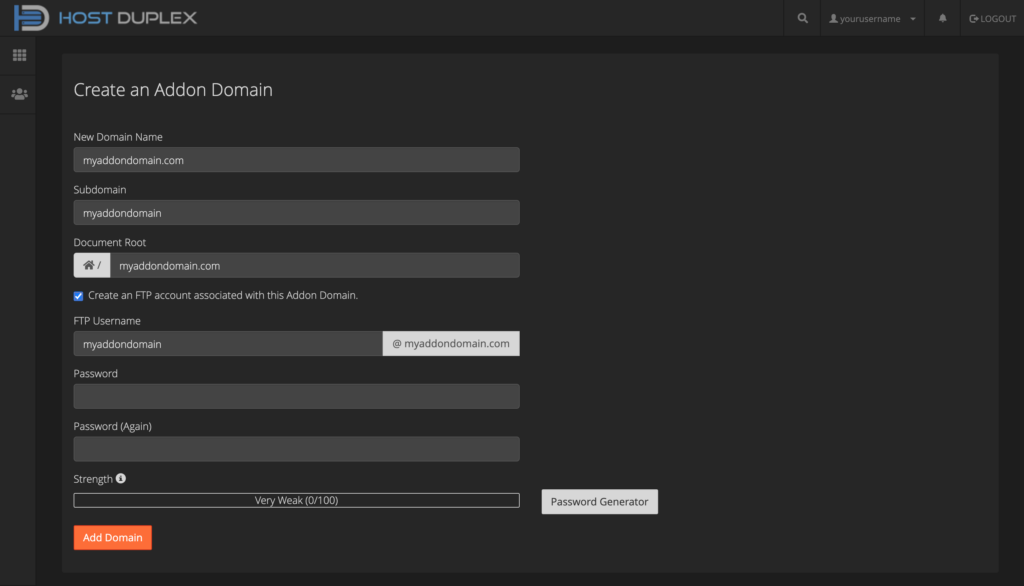 Congratulations! You've succesfully created an addon domain. You can manage it on the Modify Addon Domain section below Create an Addon Domain.