Host Duplex would like to welcome its newest blog contributor, Ryan Graff.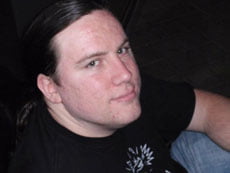 Since earning his degree in film studies, with a minor in writing, Ryan has spent the last ten years working as an editor, writer, filmmaker, video game designer, and, briefly, mental ward receptionist. He has written several screenplays, including the award-winning fantasy Skyhammer, and recently worked as original writer and designer on Konami's Vandal Hearts: Flames of Judgment. When not at his day job, where he edits text for a game publisher, he works freelance as a script doctor and video editor.
As a member of the Host Duplex blog team, Ryan will work closely together with the core staff to help explore and explain a variety of topics in the web hosting industry. More to come soon!