Two-factor authentication (2FA) will significantly increase the security of any account.
To enable 2FA on your XenForo acount, follow the steps below:
1. Log in to your XenForo account
2. Click on your username to see the dropdown menu. Select Password and security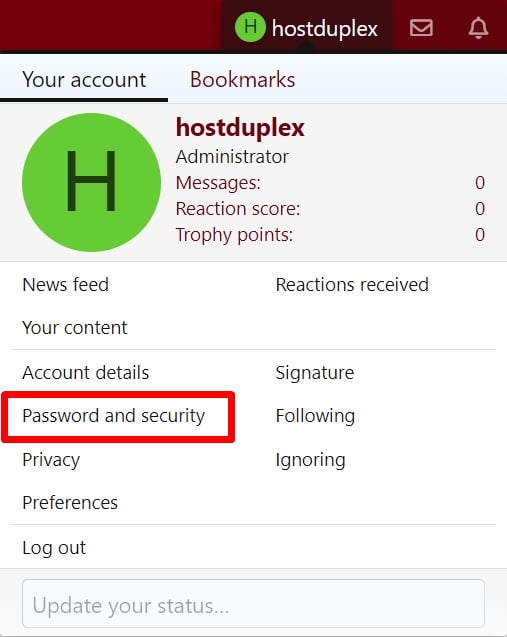 3. Click on the Change button on the Two-step verification option

4. Select the 2FA method you want to use

5. For Email confirmation, an email will be sent to the address used at signup. For Verification code via app, you will see the following screen: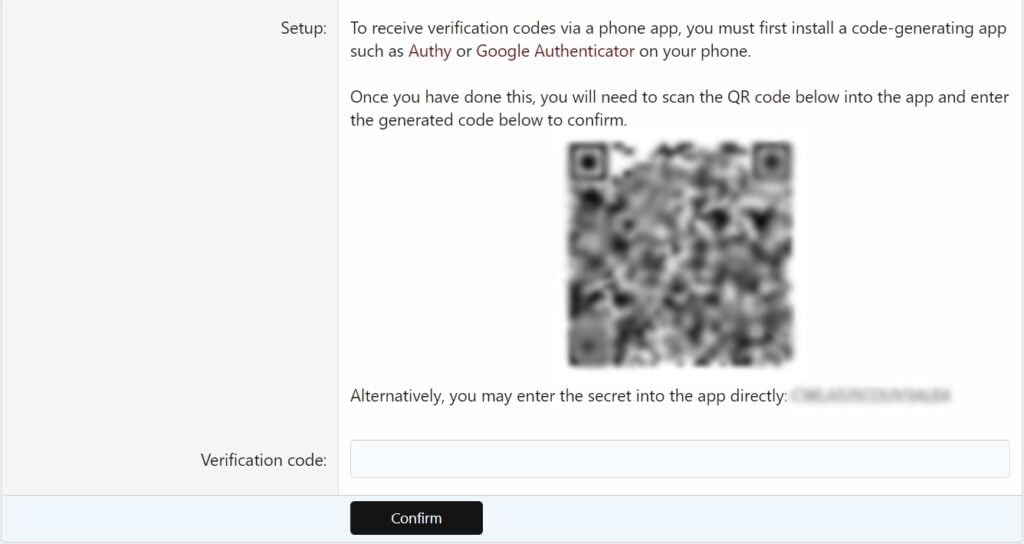 6. Here you can scan the QR code with your app or use the setup key. After you've done so, enter the code generated and click Confirm
7. You will be redirected to the 2FA options screen. Copy the backup codes and keep them safe.
---
If you are a Host Duplex customer and still have questions, please open a ticket in the Host Duplex client portal.